CONSTITUTIONAL CARRY BILL
THE LEGISLATURE IS CONSIDERING ALLOWING CARRY OF FIREARMS WITHOUT REQUIRING A PERMIT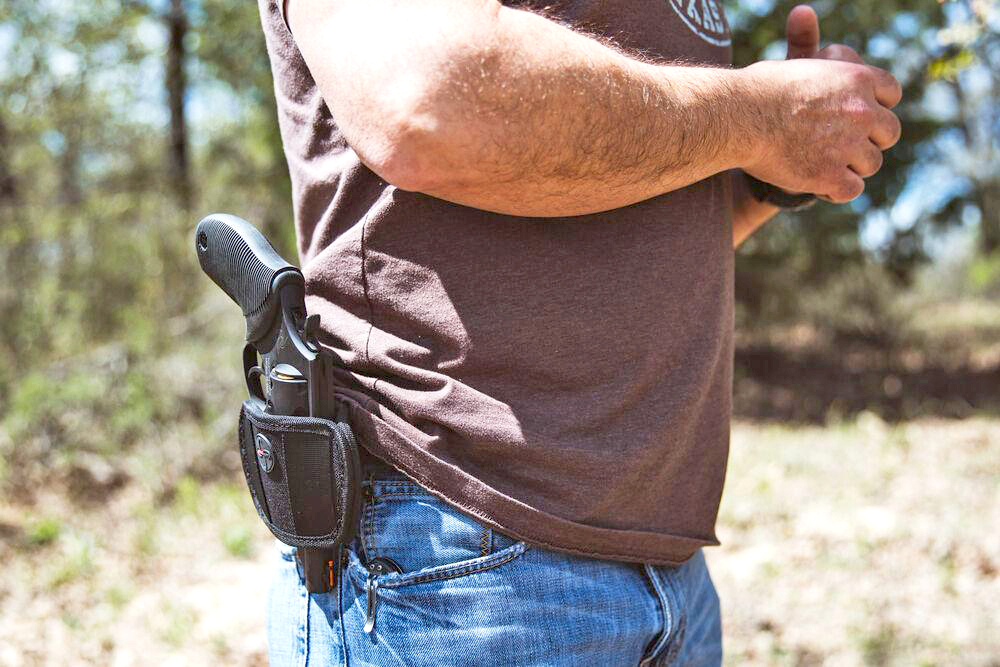 By ANDREW POWELL Center Square Contributor

Florida House Speaker Paul Renner, R-Palm Coast, held a news conference in Tallahassee last week to discuss a measure that would remove Florida requirements for a firearms permit and training to carry a concealed firearm.

Renner was joined by state Rep. Chuck Brannan, R-Lake City, state Sen. Jay Collins, R-Tampa, Hernando County Sheriff Al Nienhuis – who is the president of the Florida Sheriffs Association – and Brevard County Sheriff Wayne Ivey.

Law enforcement and the Legislature want law-abiding citizens to be able to exercise their rights to bear arms and House Bill 543 expands this. The bill will also end "gun-free zones" and, if passed, Florida will become the 26th constitutional carry state.

"Central to the idea of freedom, is the right that we can defend ourselves against physical attack as well as defend those that we love," Renner said. "The Constitution did not give us those rights, our creator gave us those rights, but it does put it down on paper in the Second Amendment and the courts have interpreted that to mean an individual right to keep and bear arms for self-defense."
Renner further added that these rights should be available to everyone, despite color, creed or political affiliation, and that the Legislature will be removing the "government permission slip" that prevents people from exercising their rights.

Hernando County Sheriff and Florida Sheriffs Association president Al Nienhuis said that criminals don't bother with getting permits for their firearms before they commit crimes, so law-abiding citizens should not have to have one either.
Nienhuis also added that the actions of criminals should have no bearing on the rights of individuals.
"When somebody does commit a violent crime…they'll be held accountable but not at the expense of the freedoms of those individuals who want to protect themselves," Nienhuis said.

Ivey added that the move towards constitutional carry shows that Florida is the "Freedom State" and thanked Gov. Ron DeSantis, Speaker Renner and the Legislature for making it happen.
"Our citizens have the right to protect themselves at all times," Ivey said.

Brannan said he applauds the joint efforts with lawmakers and law enforcement to make this bill come to fruition.
"The bill that I will file later today continues to advance Second Amendment freedoms through legislation known as constitutional carry," Brannan said.
Brannan added that those citizens who are already prohibited from having a firearm, will continue to be prohibited under this bill. Citizens will also still be able to apply for concealed carry permits, particularly for those who travel out of state with their firearms.