Wakulla War Eagle wrestling preview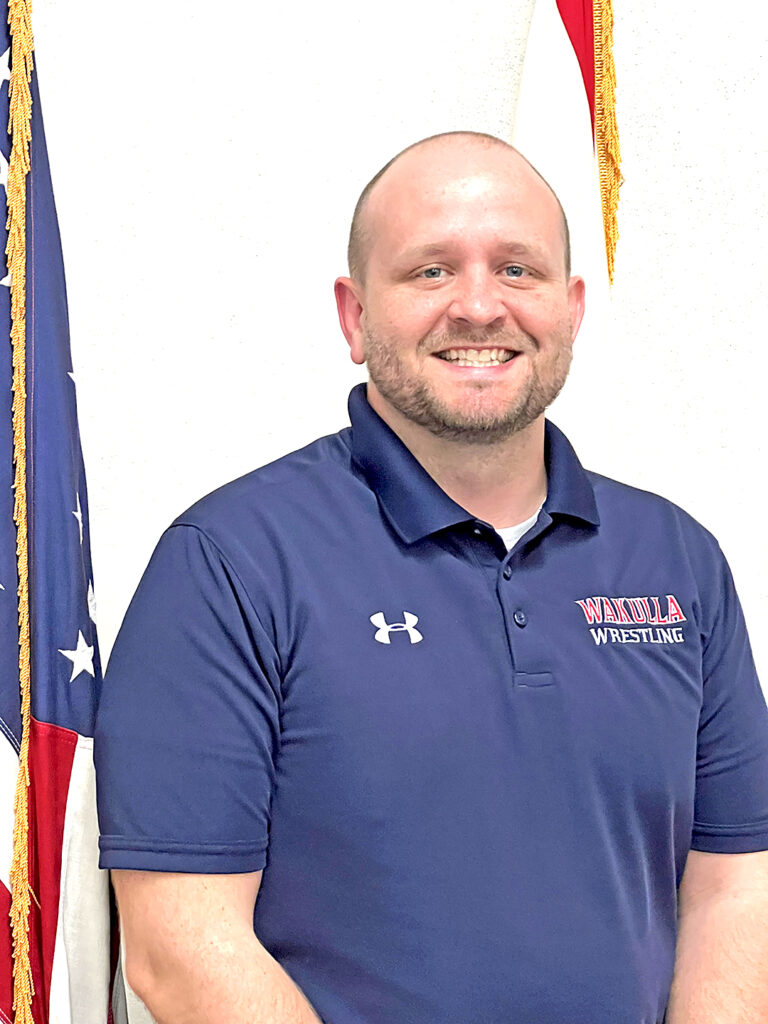 By Walt Jacobs

 
After over a decade of leading the Wakulla wrestling program, last week Coach Will Pafford informed his team that this would be his last season as the War Eagles Head Coach. Nate Jacobs, a junior on the team said, "It was the last thing I expected to hear because he has done it so long." Jacobs continued, "Coach Paff has been coaching me since I was 9 years old. I'll miss him next season, but we all know why he made this decision and we completely understand it."
When a coach is as young and successful as Pafford is, it's not often that you see them walk away from competing in their prime. When asked "Why now?" Pafford simply replied, "Family." He elaborated, "I have a very active little boy and girl and I'm missing so much of their activities and life.Being gone almost 26 Saturdays a year coaching wrestling makes it very difficult to be there for all the important moments."
When asked if he could foresee a time where he would be on the mat leading kids as a head coach again, Pafford replied, "It all depends on my kids and what paths they decide to go with. If either of them pursues wrestling full time, I could definitely get back into it. At the moment, my 7-year-old son wants to focus on baseball and soccer. As much as I would love for him to wrestle, I want him to decide what he loves doing and then focus on that. We will see what that is down the road."
Coach Pafford began his coaching career at Lincoln High School, his alma mater, where he served four years as an assistant. He followed that up with a one year stint as an assistant at Florida High. In 2011, he became the Head wrestling coach at Wakulla High School.
Regarding Pafford's accomplishments, Shannon Smith, who has been a leading figure in Wakulla County wrestling, said: "When our program was losing a coach and we were struggling to find one that could take us to the next level, Coach Pafford was a Godsend…Wakulla had been known for producing good wrestlers, but Coach Pafford took us to the next level by making more complete teams that were dominant from top to bottom."
On the mat, Pafford has compiled a 210-39 record in dual meets. Over the course of his illustrious career, it became commonplace for Coach Pafford to qualify eight or more wrestlers for the FHSAA State Championship each year. During his tenure he has coached one individual state champion and 31 state placers. Since the inception of the FHSAA State Dual Tournament in 2018, Wakulla has been a two-time State Runner-Up under Pafford's leadership. Pafford has also been named the NWFWOA Coach of the Year four times (2017-2020); the Tallahassee Democrat Big-Bend Coach of the Year four times (2012, 2017-19); and the National Wrestling Coaches Association (Florida Chapter) Coach of the Year in 2019.
One of the fondest memories of his career came in 2019. Pafford said, "Clay High School was our rival. They would kill us at duals and every tournament. We hung a sign in the wrestling room that said Beat Clay. We would end our team breakdown with Beat Clay. We were always chasing them. Then all of a sudden we beat them. After we beat them, I wouldn't let the kids celebrate on the mat. I took the kids outside and we had this moment. We cried and we celebrated. It was one of those moments where we finally beat them."
On November 17th, Coach Pafford made the first stop of his farewell tour at Wewahitchka High as the Gators hosted the season opening Jamboree. Afterwards, Pafford gave his thoughts on the team and their performance. "Numbers, numbers, numbers. We are blessed with a huge coaching staff that can train wrestlers at a high level. We have an enormous team with almost 55 wrestlers. The Jamboree is an awesome event for our team because we get to shake off the dust.The team wrestled very well overall and competed against some great competition."
If Wakulla's performance at Wewa is any indication of how the rest of the season is going to go, then Coach Will Pafford's final season should be a spectacular one. The War Eagle's will travel to Gainesville on Dec. 2nd to compete in The Bobcat Round Robin Tournament at Buchholz High School.